Summertime & The Living is..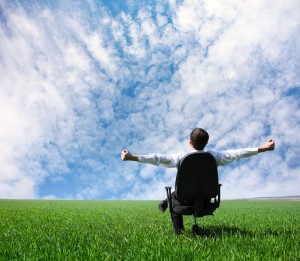 Greetings from Austin, Texas!
Where I grew up in New England, it was hazy, hot and humid in the summer – we called it "the 3 h's".  And in the winter, it was VERY cold!  That swing from one extreme to the other made us very hearty souls, able to adjust and be flexible.
Summertimes have come and gone in many different places since then and being flexible has made it somewhat easier to accept the differences in temperature and climate.  We lived in Minnesota for 2 years – now, that was COLD!  Then later I got really spoiled in California!  The Mediterranean climate there (in the coastal areas) is so ideal that it is now harder to accept these new surroundings of Texas heat, and guess what?  It's hazy and humid too!  I feel like I have come full circle – except the winters are much milder.
So, now it is summertime again, and the living is —–actually, it is not easy.  But it IS challenging, vibrant, promising and fulfilling. WHY?
Well, it is not exactly easy because we have moved to a new place where we knew no one, and we are starting a new business. So, it a "double whammy" which in itself comes with its own interesting challenges. We are working all the time and spending long days with jam-packed hours that reflect our passionate desire to build a successful, compassionate and exceptional home care agency. We want not only to fulfill the desire that seniors have to stay at home, but work with them and their families and loved ones to enhance their lives with the care and tools that they need to make that experience as positive, meaningful and loving as possible.  My Life Transitions Coaching skills are coming in handy here, particularly in sharing Emotional Intelligence techniques.
For us that goal of creating such an agency is indeed very fulfilling and exiting.  And that's where the abilities to adjust and be flexible enter into the picture.  These are key elements in making Austin our new place of life, and are in fact, much needed skills to have in any new changes and circumstances.  We are opening up to the new possibilities that are unfolding before us, and so excited by them!
Without that "bendability", I think I would have snapped into many pieces a long time ago!  Remember that rubber figurine called "Bendy"?   It could be bent into almost any kind of shape – it was soft, resilient and most of all – unbreakable. I loved my "Bendy!  That sort of shape shifting is what makes the challenges that face us so much more manageable.  Even in Yoga, we are taught that flexibility is what will keep our bodies strong and healthy and in sync with our thoughts and feelings.
Oh yes, a third crucial factor to add to adjustment and flexibility is acceptance.  If we don't come from a place of acceptance, it is pretty difficult to be flexible about it and to adjust!  That proves true for just about anything, but certainly in our case of moving away from all that we knew and that was comfortable to a place full of unknowns.  The only thing that we could hold on to was the promise of a new adventure, full of possibilities and fulfillment- vibrant and rich and "terriciting" (my word for terror and excitement together). Our acceptance of our new Austin  surroundings has greatly enhanced our experiences here so far.  It is a terrific "big little" city, and we have embraced it fully.
We look back with deep nostalgia and look forward with great anticipation. And so it ends and begins…
As you look to your own new experiences, unexpected challenges and difficult decisions, remember that it is better to be soft and pliable and withstand a lot than to be hard and brittle and break. The one that is able to do that, comes out the winner in the end – and anything is possible! Even with the heat of the summer, we can and will adjust, accept and "go with the flow".  And, eat lots of ice cream!
Until the next time, be happy, well and "bendy"!
"Nothing is softer or more flexible than water, yet nothing can resist it." Lao Tzu
Ingrid Sarrat
My Coaching Circle
Life Transitions and Caregiver Coach
800-267-0663
www.mycoachingcircle.com
Tweet